CONTACT US
Tel: 0086 15961653782
Email: info@brightsail-asia.com
Address: No.291 Nan Street,Zhutang town,Jiangyin City,Jiangsu Province,China.
Chickpea grinding set is sending to Ukraine
Source: Jiangyin Brightsail Machinery
Date: 2018.01.19
Clicks: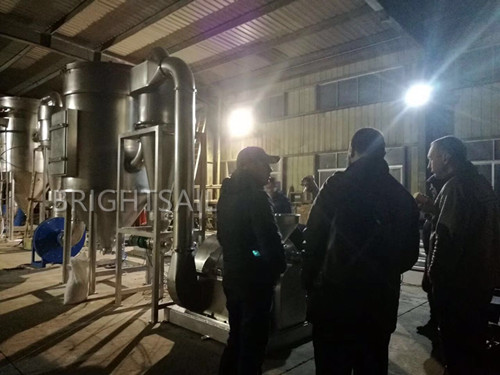 The BSDF-750 chickpea flour mill(gram flour mill) is sending to Ukraine.
Clients came to the factory to check the machine last week.
And made a test on the BSDF-750 chick pea flour grinder.
They are very satisfied with the test result.
It's suitable for grinding chickpea,
and BSDF series besan flour mill can make fine powder.
The BSDF chickpea powder grinder machine is our latest advanced hammer mill set.
It combines coarse crusher,middle fine milling fine milling area(3 milling area)together.
Material will be milled three times at the same time.
Brightsail Machinery