CONTACT US
Tel: 0086 15961653782
Email: info@brightsail-asia.com
Address: No.291 Nan Street,Zhutang town,Jiangyin City,Jiangsu Province,China.
BSP-350 sorghum grinding machine for Indonesian client
Source: Brightsail Machinery
Date: 2020.09.04
Clicks: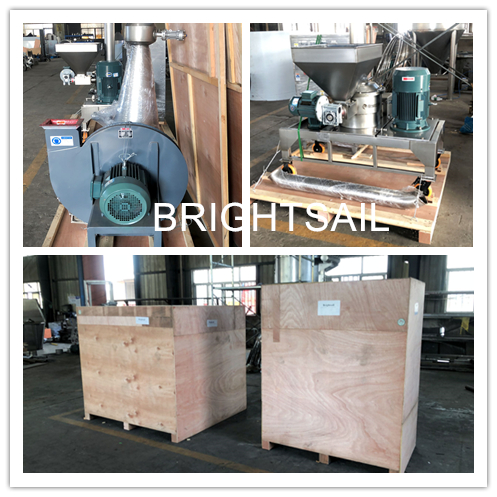 This week the BSP-350 pulverizer machine will be sent to Indonesia, our client uses it for making sorghum flour. With the air classifer inside, it can make very fine and even powder.
In addition to the sorghum, the BSP also can grind dry spices, sugar, herbs, and no needs sieves/screens when grinding, which is more advanced than common hammer grinder.