CONTACT US
Tel: 0086 15961653782
Email: info@brightsail-asia.com
Address: No.291 Nan Street,Zhutang town,Jiangyin City,Jiangsu Province,China.
Client from Syria come to visit our factory
Source:
Date: 2019.05.09
Clicks: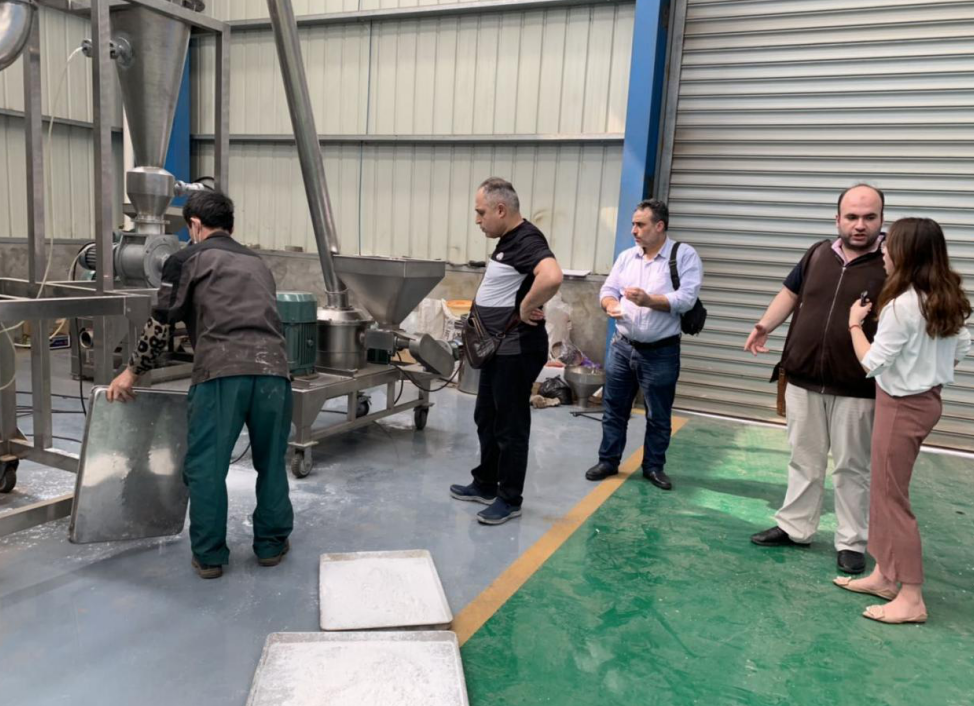 Today, our cilent from Syria came to visit our factory to test our machines.
They are interested in our BSP-350 pulverizer set and used it to grind sugar.
And they were satisfied with the grinding effect.
Our BSP ultra-fine pulverizer set has a good effect for most material,such as sugar, ginger, turmeric, rice...etc.
It doesn't need screen or sieve in mill chamber, if you want to change powder particle size,just changing speed by inverter.
If you want to know more about our this kind of machine,
Please click here: https://youtu.be/dLPeFMhpRVo