CONTACT US
Tel: 0086 15961653782
Email: info@brightsail-asia.com
Address: No.291 Nan Street,Zhutang town,Jiangyin City,Jiangsu Province,China.
Favorable Comment from Our Customer from Algeria
Source:
Date: 2019.07.11
Clicks:
Today, we receive a good comment from our Algerian customer about BSV-200 mixer.
V type mixer, high efficient mixer, is a commonly-used mixer machine for mixing powder or granules for food and the pharmaceutical industry.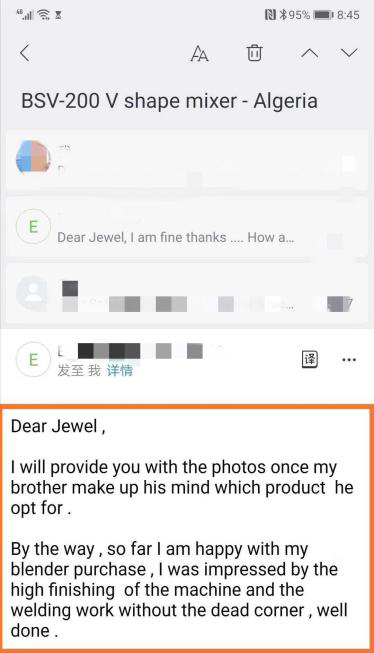 It has great advantages: easy to clean and operate.
Many clients choose such powder blender for dry powder mixing, such as milk powder, coffee powder, protein powder mixing and so on.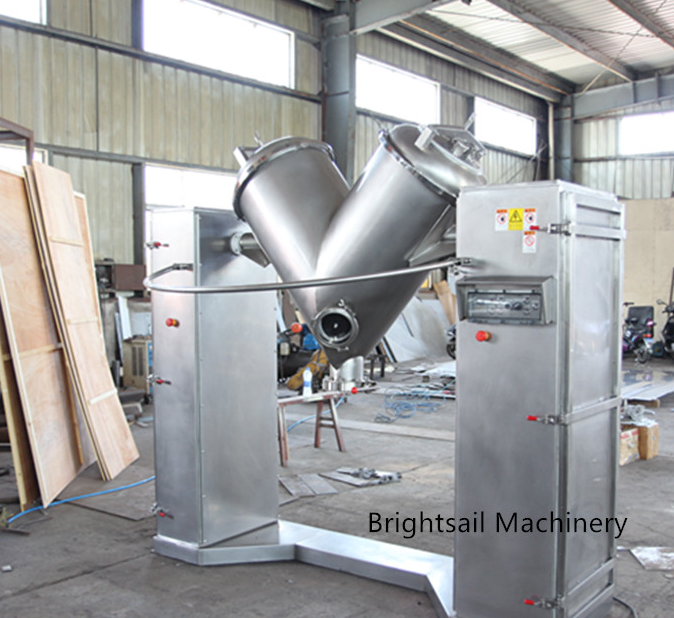 You can click this to watch this type of mixer video: